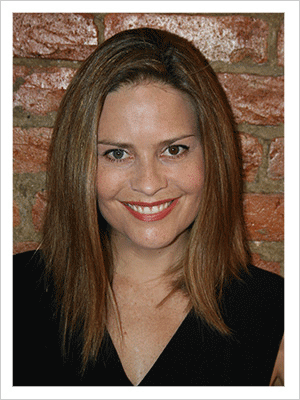 Jenny is a Melbourne based voice and dialect coach who works with actors and many others who are seeking to improve vocal communication, clarity, diversity, voice power, presentation and performance.
Her background lies in acting and Speech Pathology, later graduating with a Post Graduate Diploma in Voice at NIDA and going on to study further in London, to specialise in dialects. She has coached actors in Melbourne, Sydney and beyond for over 15 years for film, television and theatre.
Jenny has extensive experience coaching for film, television and theatre productions in both Australia and abroad.
She has also taught at various drama schools including the VCA, NIDA, The National Theatre, The Arts Academy in Ballarat, Verve Studios and workshops at the Equity Foundation.
SINGIN IN THE RAIN
Assoc Dir : Cameron Wenn; Prod : Lunchbox Theatrical Productions, David Atkins Enterprises, Michael Cassel Group, Dainty Group International
BILLY ELLIOT THE MUSICAL
Dir : Stephen Daldry / Julian Webber; Prod : Louise Withers & Associates
CHICAGO
Dir : Walter Bobbie; Prod : Gordon Frost Organisation
MARY POPPINS
Dir : Richard Eyre; Prod : Cameron Mackintosh
HAIRSPRAY
Dir : David Atkins; Prod : Paul Dainty, Dainty Consolidated Entertainment & Joel Pearlman, Roadshow Live
MY FAIR LADY
Dir : Stuart Maunder; Prod : Opera Australia
THE VERTICAL HOUR
Dir: Julian Meyrick; Prod : Sydney Theatre Company
BOEING BOEING
Dir : Hannah Chiswick/Matthew Warchus/Martin Croft; Prod : Dainty Consolidated Entertainment & Newtheatricals
THIS IS OUR YOUTH
Dir : Nicholas Pollock; Prod : Inside Job Productions
JERRY SPRINGER – THE OPERA
Dir : Gale Edwards; Prod : Sydney Opera House
THE GRADUATE
Dir : Jo Turner; Prod : Kay & McLean Productions and Michael Coppel
WAR HORSE
Dir : Marianne Elliott /Drew Barr; Prod : The National Theatre of London & Global Creatures
THE SPEECHMAKER
Dir : Sam Strong; Prod : Melbourne Theatre Company
LES MISERABLES
Dir : Laurence Connor & James Powell; Prod : Cameron Mackintosh
BARRACUDA
Matchbox Pictures, ABC TV
HUNTERS
Natalie Chaidez, Gale Anne Hurd, Emile Levisetti, Valhalla Entertainment and Universal Cable Productions, Syfy
MOLLY
M4 Entertainment Production, Seven Network
UNDERBELLY II – TALE OF TWO CITIES
Screentime Pty Ltd, Nine Network
FALSE WITNESS
Screentime Pty Ltd, Foxtel
DEAD GORGEOUS
Burberry Productions Pty Ltd, ABC TV
THE SLAP
Matchbox Pictures, ABC TV
MISS FISHER'S MURDER MYSTERIES
Every Cloud Productions, ABC TV
HOWZAT! KERRY PACKER'S WAR
Southern Star Group, Nine Network
POWER GAMES : THE PACKER MURDOCH STORY
Southern Star Group and John Edwards, Nine Network
WENTWORTH
Fremantle Media, Foxtel
INXS : NEVER TEAR US APART
Shine Australia, Seven Network
THE SECRET RIVER
Ruby Entertainment, ABC TV
LION
Dir : Garth Davis; Prod : See Saw Films, Aquarius Films, Weinstein Company
HOLDING THE MAN
Dir : Neil Armfield; Prod : Kylie Du Fresne
STORM WARNING
Dir : Jamie Blanks; Prod : Storm Warning Productions, Pty Ltd
The BANK JOB
Dir : Roger Donaldson; Prod : Resolution Independent
BLESSED
Dir : Ana Kokinos; Prod : Blessed Film Production
BALIBO
Dir : Rob Connolly; Prod : Arena Film
SOUTH SOLITARY
Dir : Shirley Barrett; Prod : MacGowan Films
I LOVE YOU TOO
Dir : Daina Reid; Prod : Yael Bergman, Laura Waters, Peter Hellier
LAST DANCE
Dir : David Pulbrook; Prod : Antony I. Ginnane, Margot McDonald
PARTISAN
Dir : Ariel Kleiman; Prod : Anna McLeish, Sarah Shaw
PAPER PLANES
Dir : Rob Connolly; Prod : Arenamedia